About IGNITE International Brands Ltd.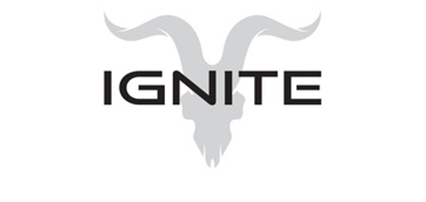 Founded by Dan Bilzerian, IGNITE is a premium product and lifestyle brand known for its quality-first approach. IGNITE originally operated in the cannabis and hemp-derived cannabidiol (CBD) wellness space, however, the brand has since grown to encompass a variety of other markets. IGNITE is passionate about earning the reputation of the world's top lifestyle brand with Dan Bilzerian remaining involved in selecting and sourcing all products IGNITE launches, and the company has since expanded into the Disposable Vapes, CBD, Apparel, Spirits, and Energy Drink markets
Dan Bilzerian and IGNITE maintain one factor that sets the brand apart from others within its spaces is its profound interest in consumers concerned with substance over promise. This dedication is upheld in each of IGNITE's endeavors within industry, and the brand remains committed to offering the world's best products. IGNITE International Brands Ltd. speaks to how its goal transcends simply selling high-quality products and the brand is focused on finding innovative ways to enhance customers' lives.
About Dan Bilzerian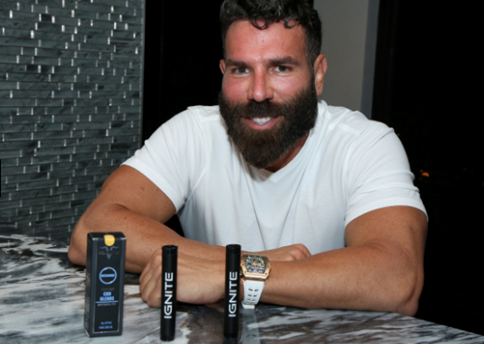 Dan Bilzerian is an internationally recognized and respected celebrity who has amassed a substantial following on social media. Dan currently has over 65+ million followers across social media's most prominent platforms.
Dan Bilzerian's rise to fame occurred quickly after serving four years and being honorably discharged from the United States Navy. After attending the University of Florida and majoring in Business and Criminology, Mr. Bilzerian entered the professional poker circuit and became one of the world's biggest and most successful players with earnings of over $50 million per year. Dan Bilzerian further grew his professional acumen through the successful launch and operation of several businesses in the e-commerce space.
Today, Dan Bilzerian is the CEO, Founder, and Chairman of IGNITE, which has quickly grown into a successful lifestyle brand encompassing several markets such as Disposable Vapes, CBD, Apparel, Spirits, and Energy Drink. Dan speaks to how his experience with IGNITE is one of his biggest projects to date, and he remains extremely excited to lead the development at Ignite International Brands Ltd. via a commitment to quality, innovation, improving the lives of customers worldwide.
What to Expect from DanBilzerianIGNITE.com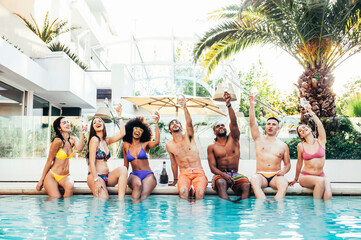 As a lifestyle brand that encompasses a wide range of spaces, IGNITE International Brands Ltd. has extensive insights that can be valuable to individuals of all walks of life. Below are a few types of topics that readers can expect from content based on Dan Bilzerian and IGNITE's insights.
CBD & Disposable Vape Information
IGNITE has built a successful, reputable brand on high-end CBD and vape products, and recognizes that there are many people who are interested in learning more about the space and offerings available through IGNITE International Brands Ltd. CBD and vape information featured on this site will explore sought-after products, resources addressing the quality and materials used in IGNITE offerings, updates leading development in the CBD and vaping spaces and more.
Beverage Industry Resources
IGNITE has recently stepped into the spirits space featuring IGNITE Vodka, made combining the sweetest corn the country has to offer sourced from Missouri paired with pure water from the Catskills to ensure optimum quality and enjoyability. IGNITE Tequila shows similar craftmanship rooted in four generations of Tequila tradition in partnership with the family responsible for creating the prolific Reposado category of tequila. Through Dan Bilzerian and IGNITE's experience in the spirits landscape, they have established knowledge and expertise that can be valuable to enthusiasts of the beverage space. Readers can expect that future content will address topics such as the processes involved in the creation of IGNITE spirits, future plans for Dan Bilzerian and IGNITE to innovate the spirits industry, and in-depth looks at available products.
Apparel Insights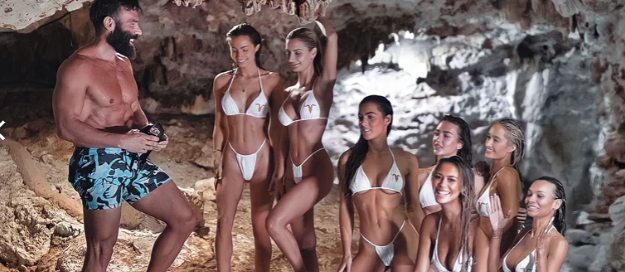 IGNITE's position as an active lifestyle brand entails that the company has extensive experience in the casual and athletic apparel market. Dan Bilzerian and IGNITE recognize that, now more than ever, people are interested in learning more about casual and athletic apparel to better cater to their health and fitness. Through accessible resources exploring the brand's available apparel, ongoing casual and athletic apparel trends, and how IGNITE apparel contributes to a sustainable, active lifestyle, DanBilzerianIGNITE.com aims to help readers keep up with the brand's contributions to the fashion space.
Recent Industry Developments
Dan Bilzerian and IGNITE maintain that closely following industry developments is an excellent way for professionals, consumers, investors, and enthusiasts to make informed decisions in their respective spaces. Future content to this site will include comprehensive recent developments and news within the CBD, vaping, spirits, and apparel industries to the benefit of readers. IGNITE International Brands Ltd. also aims to cover the scope of recent developments in spaces they are active within, as well as how this news may impact future advancement and innovation.
IGNITE News
As a leading brand operating in the premium product market, Dan Bilzerian recognizes that IGNITE is on the radar of many fans, investors, and customers interested in following its developments. To this end, this site is dedicated to providing readers with news from the company as it becomes available, allowing those who visit the site to keep up with important events, new products in development, the IGNITE team, key processes, and the future of IGNITE International Brands Ltd.
More from Dan Bilzerian and IGNITE
Dan Bilzerian and IGNITE acknowledge that the lifestyle brand is uniquely qualified to contribute to key conversations within IGNITE's areas of expertise such as CBD, vapes, apparel, and spirits. DanBilzerianIGNITE.com will, therefore, be a resource for high-level, accessible information for readers. Whether you are interested in IGNITE products, wish to learn more about IGNITE's commitment to innovating various industries, or are a professional in search of market insights from a reputable brand, DanBilzerianIGNITE.com has you covered.
Want to learn more about Dan Bilzerian and IGNITE's endeavors in CBD, vape, apparel, and spirits industries? Tune into this site for frequent updates, insights, and resources from IGNITE International Brands Ltd.